We have three synthetic greens (A, B & C), with each green holding a max of 48 players. We can host a range of bowling functions from 2 to a total of 148 players on the Greens at any one time.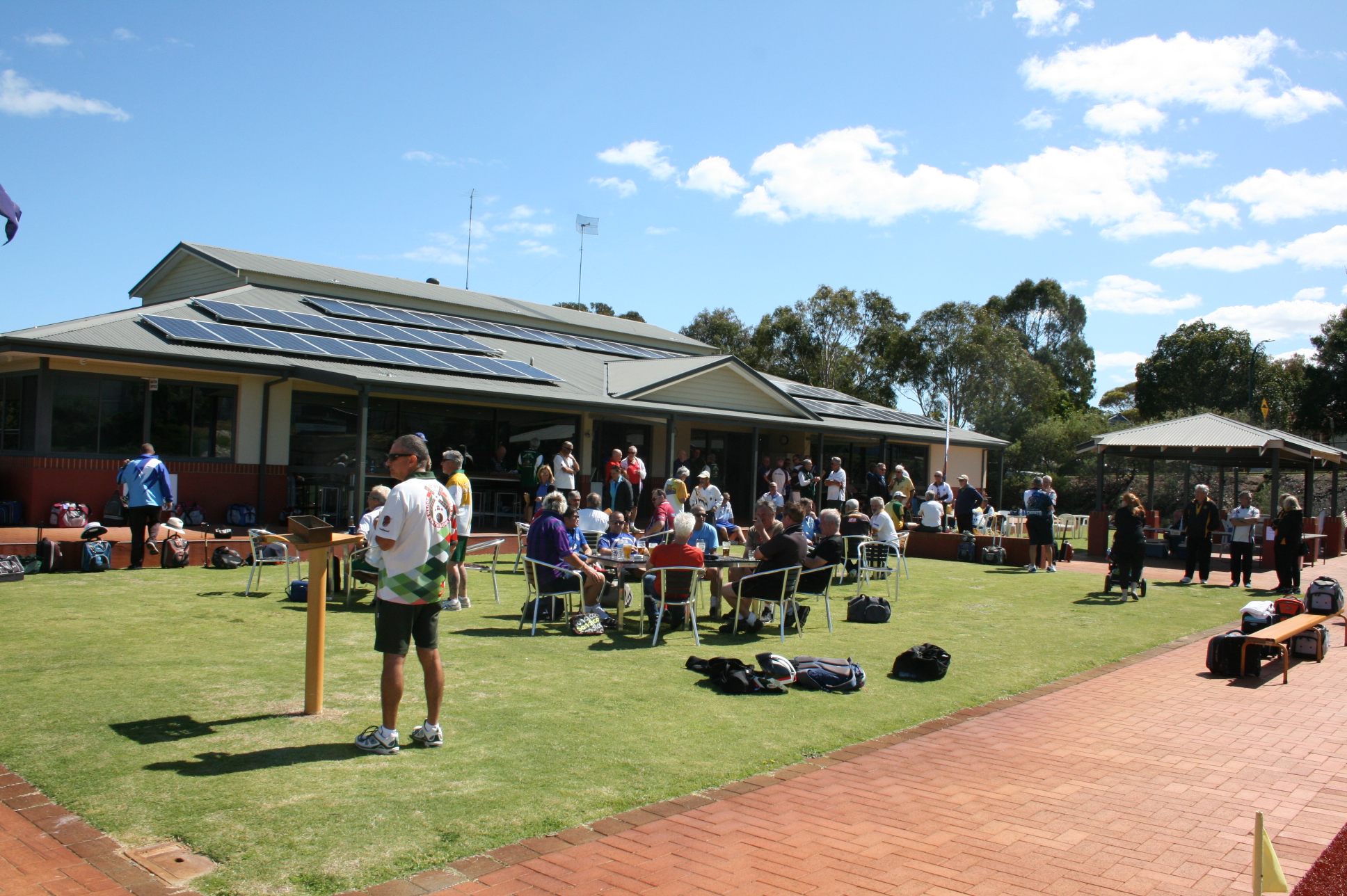 Bowls is a sport and a leisure activity that can be enjoyed by all ages. Members of the Cambridge Bowling and Recreation Club are particularly fortunate in have access to three state of the art synthetic greens that can be used though out the year, winter and summer
For those used to competitive sport, pennants offers the opportunity to play either on a Thursday and/or Saturday (men ) or Tuesday and /or Friday (women) against teams from across the metropolitan area. Pennants are played over the warmer months between the months of October and April. For the highly skilled or for those seeking to achieve at the highest level, Cambridge Bowling Club fields a team in the top men's premier league competing against top players from the strongest clubs in Perth and including players selected to represent their State in national competition.
Unfortunately, we are not all that good and the Club also offers the chance to play competitive pennants at a level best suited to ones ability. Cambridge fields three teams for Thursday afternoon pennants and three teams for Saturday afternoon pennant in the men's competition and one team in the ladies Tuesday morning pennant. The Ladies competition also offers the opportunity to play on a Friday evening for those who might find it hard to get away from work.
Social Bowls is another option available through the Club to those whose lifestyle or inclination is not suited to pennant bowls. The Club offers a very good social bowls internal competition on Wednesday morning and Friday afternoon (open to men and women). This is still competitive although not as competitive as pennants but we do have members who play in both the social competition and also play pennants. You just need to be a Social Bowling Members and put your name down on the weekly list as available to play.