About Cambridge Bowling Club
The Cambridge Bowling and Recreation Club was formed in 2003 as a result of a merger between Floreat Bowling Club and City Beach Bowling Club.
Floreat Bowling Club was formed in 1954 and City Beach Bowling Club in 1959.
For various reasons the committees of both clubs decided that in the interests of members a merger between the both clubs was a desirable outcome.
Mr Ray Delmenico President of City Beach Bowling Club and Mr Barry Rubie President of Floreat Bowling Club were charged with the task of negotiating with the Town of Cambridge to facilitate the merger on behalf of and for the benefit of present and future members.
The merger became a reality and the club moved into magnificent new premises with two grass greens and two carpet greens in September 2003.
Mr Ray Delmenico was appointed as founding President of Cambridge Bowling and Recreation Club with Mr Barry Rubie Vice President.
The club has flourished in the ensuing years and has enjoyed success both on the green and as a warm and friendly place for community fellowship.
In 2012 the Cambridge Bowling and Recreation Club created history by winning the Premier League Pennant.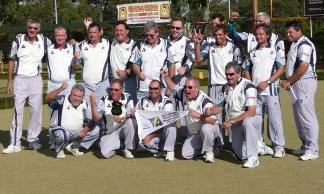 VISION
To secure the long term future of the club by exploring ways to embrace our community, generate revenue and increase club usage and engagement.
MISSION
Ensure the security of the club into the future at its present location and beyond the current lease period
Ensure long term financial viability
Effective governance and administration
Increase membership such that the club is the premier club within the Town of Cambridge and surrounding districts
Optimum player performance where all members have the opportunity to play bowls at the level required – pennant and social
Create an inviting and friendly club atmosphere that is enjoyed by members and encourages the local community to be part of the club.
VALUES
Respectful of members, staff, families and guests – staff and members respectful of each other
Responsive – listen and respond to member concerns
Progressive – embrace change
Supportive – of local community. Club is proud to be part of the local community
Safe – safe environment for staff, members and friends. Modern, clean amenity where members and guests feel comfortable
Friendly – fun destination for socialising, dining and sporting activities
Family – welcome families and promote family values.